---


Work exhibition Steel & Color
Henning Block & Sylvia Aevermann
---
German release --›

---
Carrying on links unto other steel and art gallery webpages
Steel & Color: Omnipotismus. Also Omniportismus or Optiportismus called. A new one shape the present art.
Steel & Color: Quotations. Anthology of quotations of artists, art critics, scientists, authors and play-act. Words over art, some definitions plus more. Anthology of quotes to exact; to ask for quotations. Some horrible, some terrible, some craze, some Sweet, some true. Monolingual: English-only.
Steel & Color: Painting courses Experimental painting.
Steel & Color: Film script christmas crime film comedy Omegalpha Ztt08. Monolingual: Only German.
Steel & Color: Film script christmas crime film comedy Omegalpha Ztt08. Bilingual: German-English.
Steel & Color: Shooting script christmas crime story thriller Omegalpha Ztt08. Monolingual: Only in english.

---
Video: 1 Quantum Oil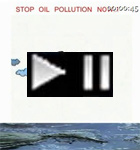 Steel & Color: Video film editing on the occasion of the ecocatastrophe on the oil drilling platform Deep Water Horizon in the gulf of mexico.
Runtime 4:34 min.

---
Video: Clip over the human race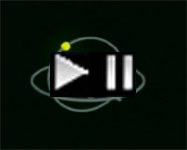 Steel & Color: Video montage to the crown of the creation. Runtime 4:45 min.

---
Video: Be Nice To Me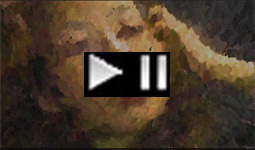 Steel & Color: Video montage in the Vincent van Gogh-style. Runtime 3:11 min.

---
Our profiles in the Saatchi gallery

Steel color Saatchi gallery

Henning Block Saatchi gallery

Steel Color S.F. Saatchi gallery

Praxeda Empress Saatchi gallery

---
Henning Block Google+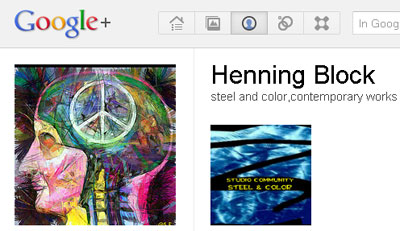 S.F. Digital Paintings Artworks 2011 Gallery Google+.
Digital painting on the computer. Photomontages digitally of painted images as motives for the poster expression on canvas. As a reasonable subsoil, basis, for postpainting with real oil paint.


Video channel at YouTube.


Video channel at Vimeo.

---

Steel and Color Exhibits at: Artmajeur.com

Steel and Color. Profile at world wide Type Resources.
---
Art and artists, museums, galleries

singulart.com
blog.singulart
Absolutearts.com
All Art.net
Applied Art.de
Art321.de Stahlbunt -virtual art show of sculptor Stefan Rudolf Schnetz
Arte.de
Artelino.com
Art in.de
Art in berlin.de
Center of performing kind
Documenta
International Sculpture center
Artist on The Web
artists search.de
Culture news
Cultural server of the countries
Art platform.de
Tate gallery
Verdi - media IG - pressure and paper, journalism and art. information about the trade union of the artists and journalist, exhibition fees, copyrighting law amendment and the state of the culture in the 21st century.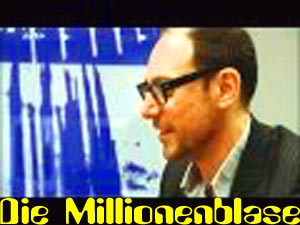 The million bubble.
Ben on the traces of the vitamin connections. A film about the art collectors who control the market - artists who buy her own art to increase her market value and the strange tracks of vitamin connections in the art.

---
There other dragons still flutter through the net.
Drachenkosmos.de - dragon.purespace.de Dragons in the mythology, in legends, fairy tales and in the art.

---
Wonder and improbabilities
Geo
nature
The white House.net
Lower House of the German Federal Parliament
Federal government
Time is money, art = capital
Forbes.com
HTML, software and Know How
Mr. Honey's - business dictionary German - English
PhD Web. Web know-how, for the humans who themselves want to form web pages

---
Friends - Support the whale and dolphin protection!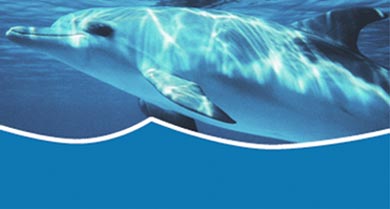 Whale WDCS and dolphin Conservation Society contains: Protection of endangered species, ascobans, accobams, Beluga, humpback whale's godparenthood, humpback whale, additional catches, Cetaceens, whales, conservation, cms, cites, dolphin, dolphin, dolphin, dolphin's godparenthood, dolphin godparenthood, fisher, research, iwc, year of the dolphin, Sea mammal, killer whale, ocean care, ecotourism, godparenthood, killer whale, protection, strandedness, towed net, seismic, society, sonar sucks, drift net, tumbler, environment, environment protection, underwater noise, overfishing, whale, whale, whale watching, whale godparenthood.




---
Cities
Berlin
Hamburg
---


© Copyright 2000-2022 by Steel and Color contemporary artist Sylvia Aevermann and Henning Block. Ateliers for present art, modern art.
Art of the presence. Omnipotismus. All rights reserved. webmaster@stahlundfarbe.de Date of the last modification: 22.12.2022